Do you want to learn more about Ecosystem-based Adaptation?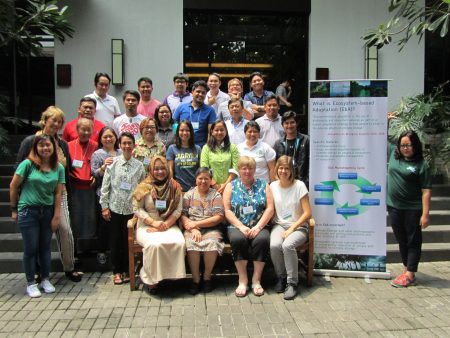 Do you want to develop methodological competencies in scoping, vulnerability and risk assessment, be able to select and design EbA-measures and evaluate the adaptation results in your project context?
Please see the teaser to get an overview on our EbA training modules.
Target group of the trainings are staff from international organisations as well as practitioners, technical staff and decision-makers from sector ministries and agencies, NGOs and academia in whose working context adaptation to climate change is a relevant issue.
The training courses can be combined and shortened or lenghtened upon demand in English and Spanish.